Event Giveaways & Promotional ideas for Exhibition, Conference & Trade Shows.
All eyes are on the prospect of a resurgence of much needed events to promote business and industry. Despite covid lingering its impact seems low enough to allow events to procede with minimal optional safety measures like mask wearing. Prudent use of logo branded sanitation products could still be worthwhile allowing exhibitions and conference events to take place on a kind of normal basis.
With optimisim for the exhibition event season for 2022, perhaps delayed compared with previous years, we would like to help you to prepare with this selection of keenly priced event giveaways and promotional merchandise as freebies for trade shows and conference packs. We hope to give you innovative event gift bag ideas for your up and coming exhibition and trade show offerings.
Cheap giveaway ideas
For event souvenir ideas Crazy Dave has chosen to focus on a range of low priced Smartphone Accessories since, unlike mugs, they are useful enough to leave the office so your brand is seen in a lot of locations.
The same goes for Cotton Shopper & Tote Bags especially since the Ireland now levies a charge on carrier bags. Event gifts for re-use is the order of the day.
In this selection we have 40 event giveaway products on sale, ranging from €0.30 to €2.95 for low quantities of 250 and lower prices for larger bulk quantities.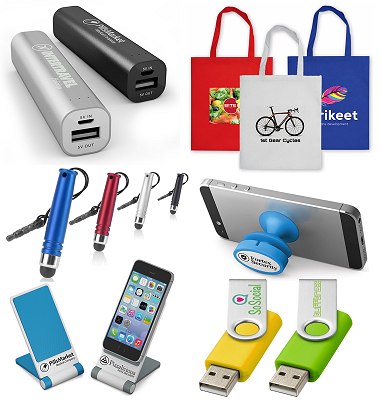 Event giveaways
Top Products - Best event giveaway ideas
Top categories with great products for events
Example Pens and Stylus Pens - Part of our great selection
Example USB Charging Cables - Part of our great selection
Event Giveaways - Smartphone and Laptop Accessories