Employee Christmas Gift Ideas 2022
For Christmas 2022 - Please look out for turn-around times.

Gift ideas for staff & colleagues at Christmas. Techie bits, mobile stuff and sweetie things should go down well don't you think? All branded with your company logo and message.
You want to give your employees something to thank them and acknowledge their efforts over the year. Or maybe you want splash a little something around to say goodbye to 2022 and wish for better things in 2023.
Staff gifts for all budgets
Maybe something small for the many and something special for the few. We have gathered gift ideas for Christmas that we hope will inspire you.
We all need some fun and humour at this festive time.
Lockdown Blues Busters
You might also like our Letterbox Chocolates and Snacks section where you can find a range of ready assembled tasties and packaged to go.
Choose Branded Logo Cakes. Ask Dave!
Christmas Gift Sets - 7 day lead time.
Christmas Gift Boxed Options
Luxury Christmas Gift Boxes
Smaller Chocolate Christmas Gifts - Minimum Order Qty only 100
Advent Calendars and Printed Chocolate Cards
Promotional Pen Sets Blister Packed For Printed Gifts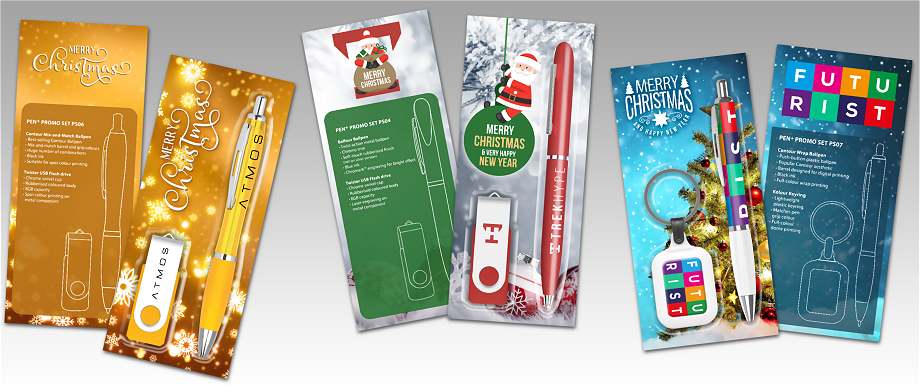 The magnificent 7 blister packed promotional pen and accessory sets with full colour printed card insert to brighten up the festive season in a low cost way. These have a 10 working day turn around.