Promotional Fidget Pop It, Push Poppets for 2022 WL060
Email yourself this one for later including the Piccy.
Logo Branded Fidget Pop It

White pop fidgets with promotional branding

Push pop fidget toy in black, white, red and blue

Pop fidget toys in cellophane packs

Logo Branded Fidget Pop It in a hand

Fruit bespoke shape pop fidget

Bespoke design push pop fidget toys

92 x 20mm Logo print area
Guide prices (always enquire, please)
Prices under review.
Price includes set up charge and colour imprint. Delivery and VAT extra.
It's easy to get a quote for todays price for your own quantity and customisation. We'd love to hear from you.
How many do you want?
When do you need them?
What's today's price?
No tracking. This uses your own email privately. No fussy forms to fill in - we keep it simple.
The push pop fidget toy with logo branding.
It's here. With the buzz of any hit gadget these poppet fidget toys are exploding in popularity so don't miss being the first get your logo out there into the fiddling hands of your target audience.
Your company logo can be full colour printed or printed in 1 to 4 spot colours in a flat section with an area of 92 x 20mm. The whole round version of the toy is 125mm diameter.
This branded fidget poppet is a fun gift for your frustrated clients and favourite stressed executives and workers.
You can put away the bubble wrap and push pop these fidget pops all day with satisfying clicks. Just flip it over when all are popped.
Reputed to be a sensory toy to help de-stress or help you concentrate but we say never mind if it is serious or frivilous, just have some fun with your branding. Isn't it about time we had some fun? 😄
You can play competitively against another players too. We show a couple of examples of play below.
The popper fidget toy provides a satisfying sensory and tactile experience for all ages. Covered in small bubble shapes that make a gratifying pop sound when pushed inwards and the bubble then appears on the other side ready to be popped back. Its a win-win until teacher takes it away from you. 😢
| | |
| --- | --- |
| Product Code: | WL060 |
| Standard Colours: | Black, white, red, blue |
| Pantone Colours: | For quantities of 500+ |
| Materials: | Silicone |
| Logo Print type: | Full colour or 1-4 spot colour. |
| Branding area: | 92 x 20mm, front and back |
| Dimensions: | 125mm diameter |
| Packaging: | Cellophane bag |
| Lead time: | 2 - 3 weeks. |
| Minimum Order: | 50 pieces |
Push poppets rules 1.
Don't pop the last bubble! Players take it in turn until one is forced to pop the last bubble. Then you flip it over and play again.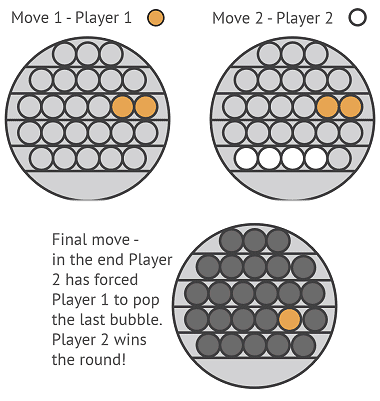 Pop it push popper rules 2.
Here's a variation. It's the same except you can only push bubbles in a row that's directly next to each other without any popped bubbles in between.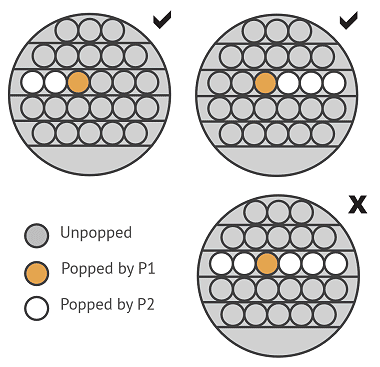 A closer look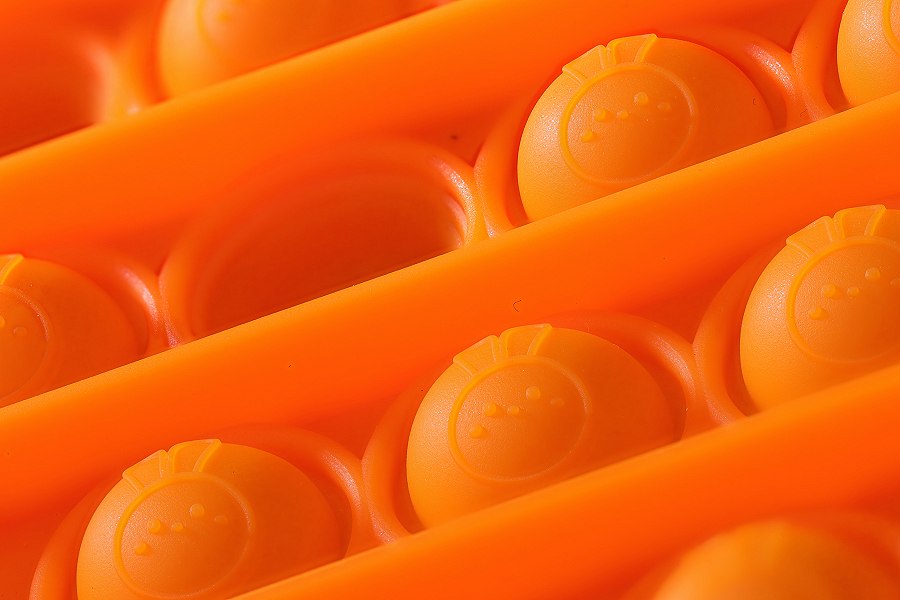 Bubbles on the bespoke fidget pop can have tactile patterning in relief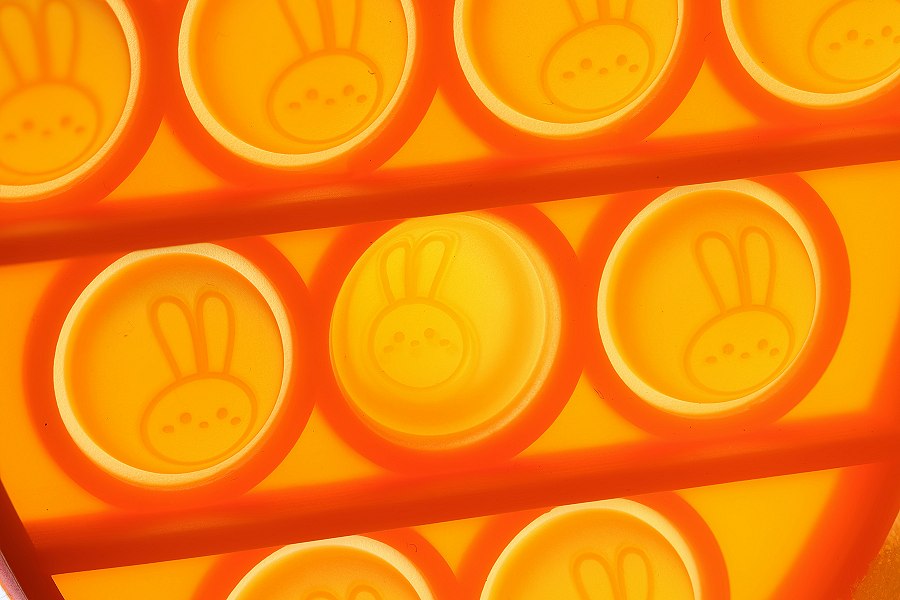 Rabbit face relief on the bubbles of the bespoke pop-it fidget