Promotional Advent Calendars 2022

Here's our excellent range of promotional advent calendars from low cost to top quality from famous brands like Lindt and Brandt.
With the economic slow down it threatens to be a very unusual Christmas and you don't want your clients to forget about you. Also you can share a little cheer with your staff working at home.
Too early?
Please look at the lead times and remember you will need to give them before December!
As well as the traditional wall type calendar the desk advent calendar is particularly good for the work place with a practical fold-out stand on the back so it can sit next to the computer screen as a constant reminder of your company brand throughout December.
Our inexpensive JN calendars are small in format but excel thanks to top-quality Brandt chocolate. They are individually printed in classic solid board box from 100% recyclable materials with 100% climate-neutral production.
The calendars have fillings from simple chocolates to Lindt Balls, Celebrations, M&Ms chocolate coated whole-wheat crunchies, chocolates with festive christmas shapes
8 Customisable A4 Advent Calendars to Give Your Customers a Helping Hand.
Our advent calendars are available to order and made with high quality Barry Callebaut Belgian chocolates and with a fully bespoke box.
You won't want to miss out. Inside door printing and mailing cartons available upon request.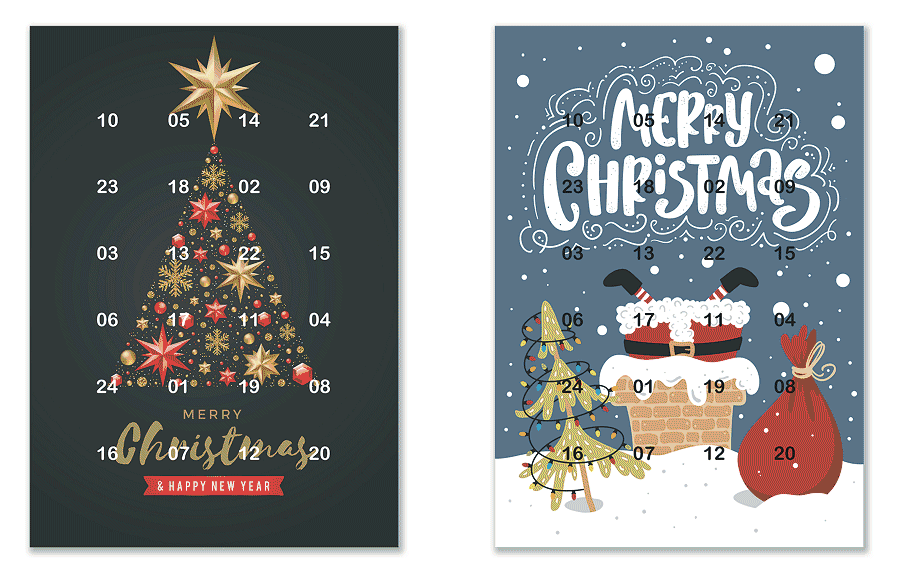 Advent calendars 1 & 2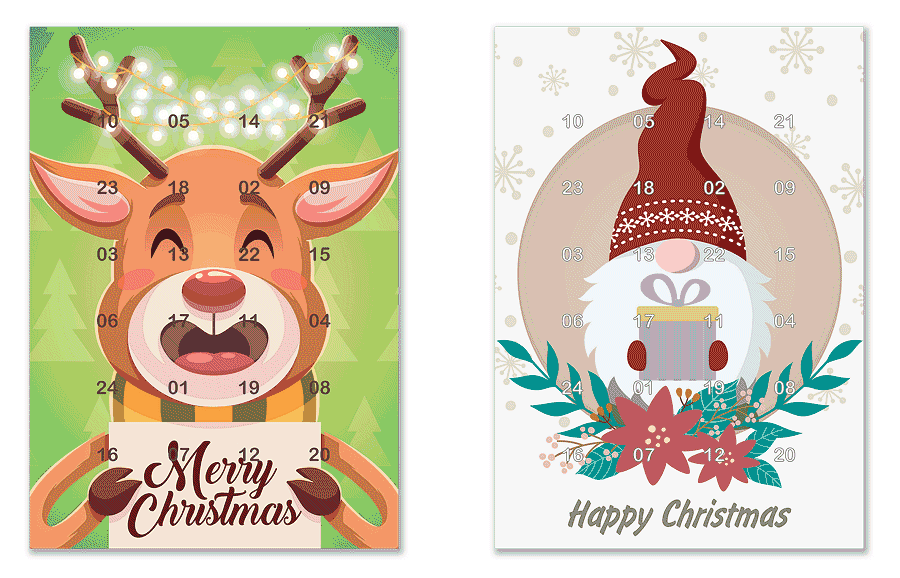 Advent calendars 3 & 4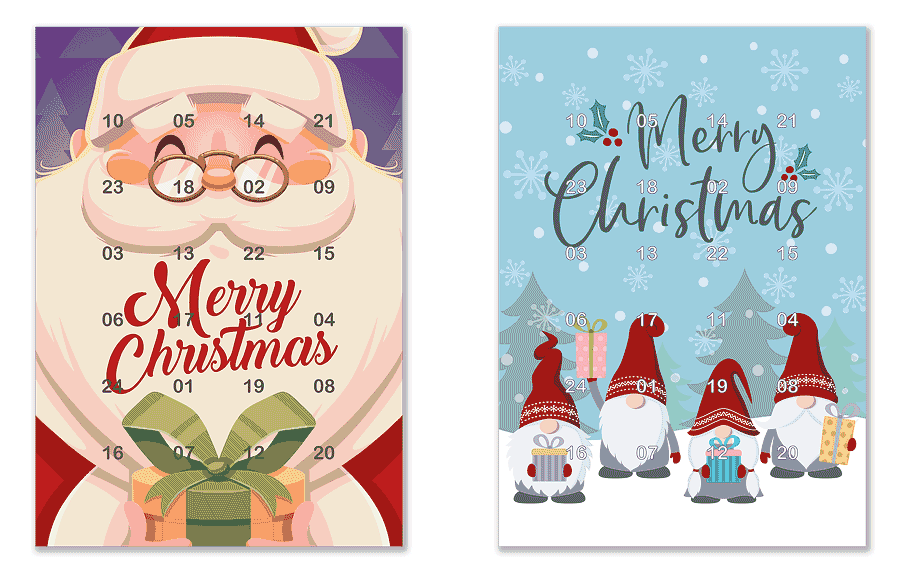 Advent calendars 5 & 6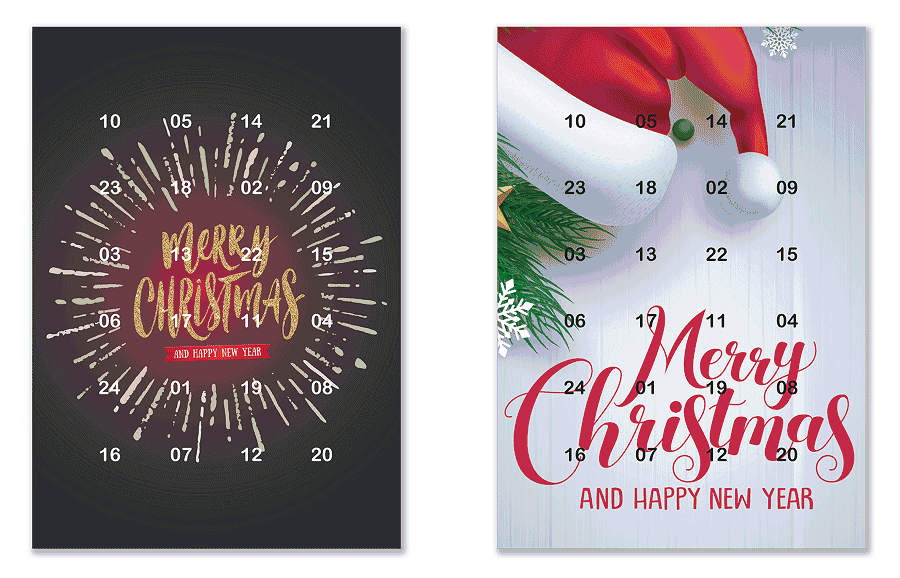 Advent calendars 7 & 8
How many do you want?
When do you need them?
What's today's price?
Value Advent Calendars and Promotional Chocolate Cards
Classic Advent Calendars
Premium Advent Calendars
Other Christmas sections