Curated gift boxes and Swag Packs.
Quality customised merchandise gift packs with personalisation for teams, work and office.
Make that personal connection with your employees, clients, customers, executives, office, and coworkers, with a personalised gift in customised packaging with an individual note or letter all delivered to a your list of addresses.
This is what we can do:
Standard logo personalisation.
Multiple options for name-personalisation.
Personalised custom sleeve.
Custom printed shipping box.
Customised A5 card or letter.
Dropshipments to any address in mainland EU.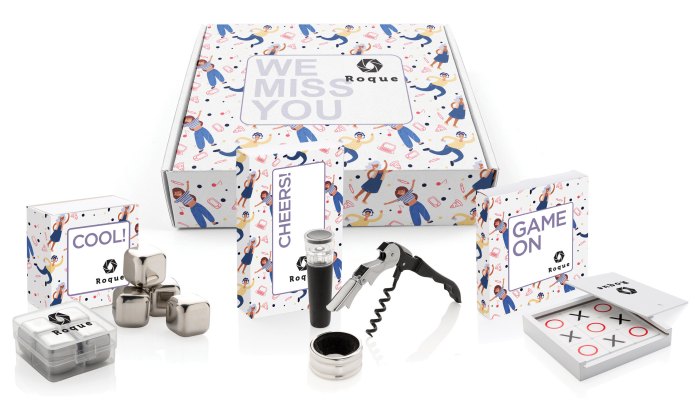 Idea of the month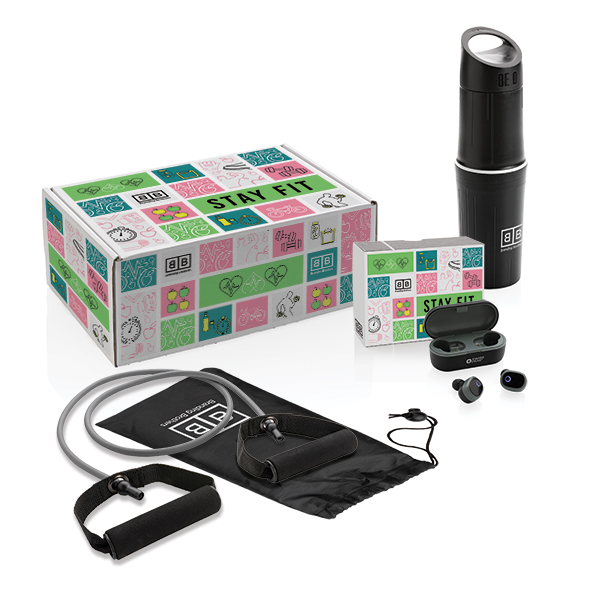 Fitness heavy resistance tube in pouch
Swiss peak TWS earbuds
BE O Bottle, Organic Water Bottle, Made In EU
Curated gift packs with personalisation.
Curated gift boxes, Swag Packs with Personalisation for Teams, Work and Office.

With name personalisation.

Marion's name features on the product packaging.

Customised gift box with Walk on the Wildside branding.

Welcome pack for Waterworld Foundation onboarding.

Customised water bottle for Jim.
How it works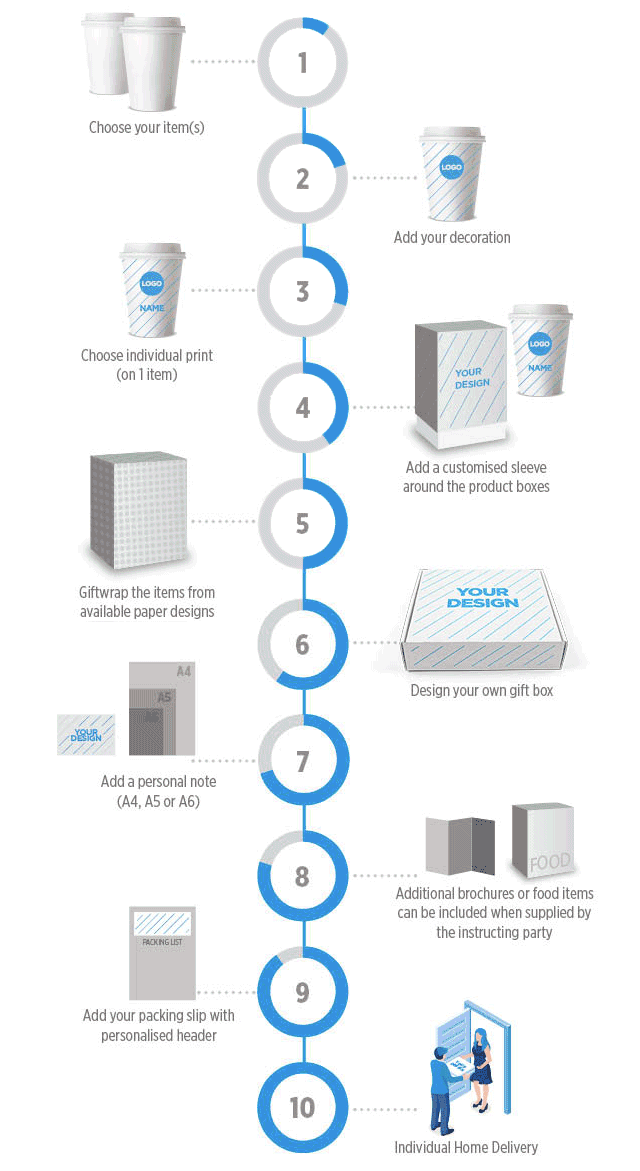 Choose from a huge range of products
The Zin Range
The range of products that can be chosen for our customised gift boxes we call the Zin Range and their product codes begin with ZN. This is a new range and we shall be adding hundreds of them to our website soon.
Meanwhile here is a sample of our range which includes virtually the whole gamut of promotional products, not just tech. Be sure to ask Crazy Dave for more details about what's included in the Zin range. Ask for the latest catalogue!
Theme inspiration for box design.
Here's some example of designs that you can choose from if you have not prepared your own box design.
These designs make your life easy since we know the size of your box from the products you choose.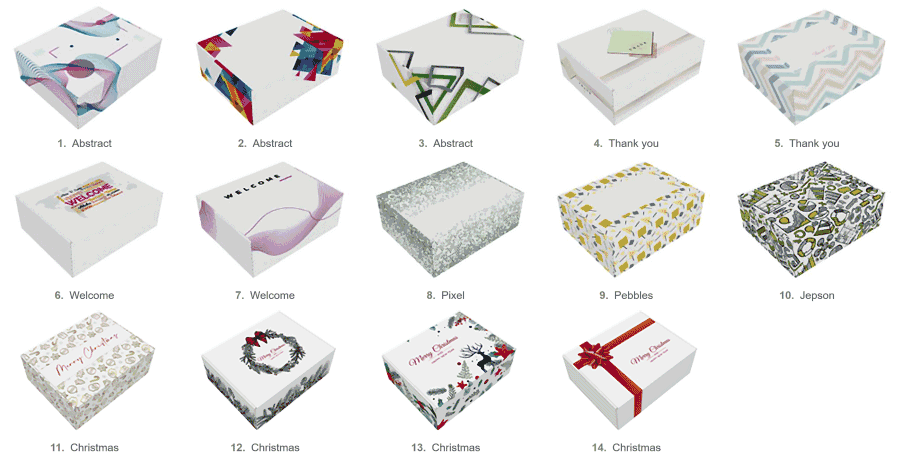 Campaign inspiration for you.
What kind of campaigns and projects can customised gift boxes been used for? Here is an example to say thank you to drivers after a hectic season with a letter and a bluetooth speaker.
Below that we show links to a small collection of other examples to inspire you.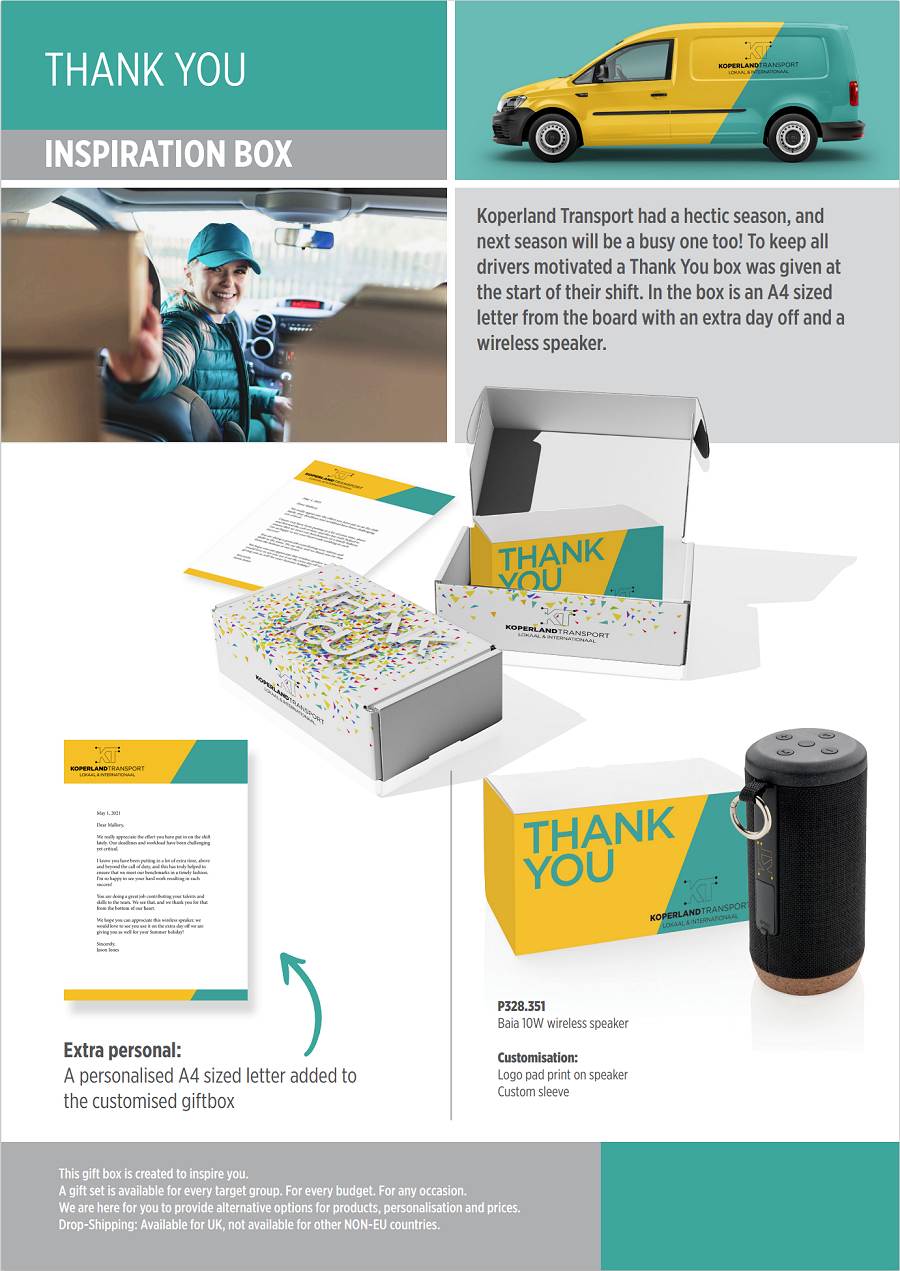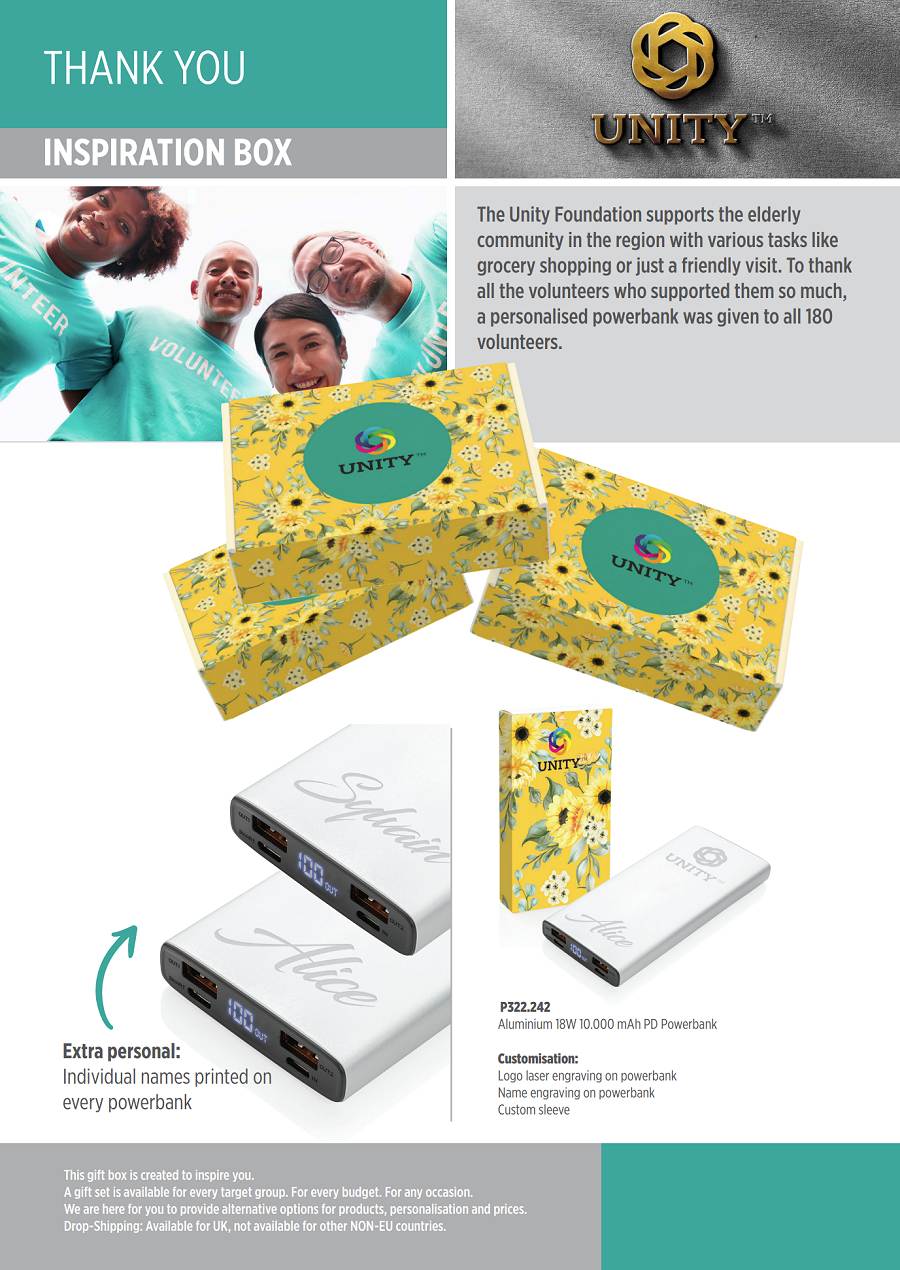 Campaign ideas to inspire you.
Click an example and take a very quick tour of campaign examples.